We have selected Bluebird Care as our partner to provide care and support services to residents at Albany Meadows. Located in Solihull, Bluebird Care is a well-known national organisation. The company is fully registered with the Care Quality Commission and has been providing high quality care throughout the Solihull Metropolitan area for many years. Not only do they bring a quality of care that is second to none, but they share our strong local values, using local carers and staff who know the community well.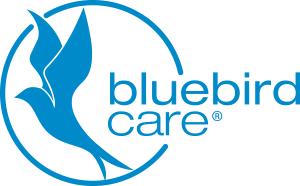 Since 2004 their dedication has seen them grow from a small family-run business to become one of the largest providers of homecare services in the UK. It's not hard to see why. Their philosophy is simple: they provide the standard of care that you'd want for your own family. It's a belief we share. It means seeing the person as a whole, not simply as a list of care needs.
Their services are flexible, allowing the customers to tailor the care to their ever-changing requirements. They work closely with families too, to ensure the customer is as empowered and independent as possible.
For more information visit bluebirdcare.co.uk