Moving to Albany Meadows offers a way of life that can have so many benefits on your overall health and well-being. Staying active, connected and having the time to relax is good for the mind and body, keeping you happier and healthier throughout your retirement years.
You also benefit from a built-in level of home support included with each home, which includes up to one and a half hours per week of domestic support like cleaning, ironing and refuse removal as well as general home administration support, removing the hassle of day-to-day chores  and giving you more time to do the things you want.
As we get older though, it is reassuring to know that extra help is there when we need it. At Albany Meadows we want you to remain independent in your beautiful new home for as long as possible, and with this in mind we have selected Bluebird Care as our partner to make additional support and care packages available to residents at Albany Meadows.
It means that should you need it, you can have access to a bespoke level of support and care services delivered directly in your own home. You decide what you need – and what you don't need.
It is reassuringly flexible and designed to put you in control of your care and independence.
Located in Solihull, Bluebird Care is a well-known national organisation and has been providing high quality care throughout the Solihull Metropolitan area for many years.
The company is fully registered with the Care Quality Commission and a member of the UK Home Care Association. Not only do they bring a quality of care that is second to none, but they share our strong local values, using local carers and staff who know the community well.
With a focus on quality and excellence in both the provision of care and customer service, you can be confident that the care assistants who visit you in your home are highly professional, highly trained, friendly and completely focussed on your individual needs.
With Bluebird Care's focus on continuity of staff, it also means that you get to know your care assistants and as importantly, they get to know you, your likes and dislikes, even down to exactly how you like your tea or coffee.
How does it work?
Bluebird Care is represented on site by the Village Manager and also a dedicated Care Manager who will visit Albany Meadows on a regular basis and be available to discuss any additional care and support requirements you may have.
As well as delivering the home support services included with each home, Bluebird Care can create a detailed and personalised care plan that is designed to meet your own individual needs. And if your needs change, your care plan can change with you.
These additional Bluebird Care services are available at an extra cost, however, you are under no obligation to use them and you are of course more than welcome to use your own care provider in your home.
What type of support & care can they provide?
Bluebird Care's services are extensive, from personal care assistance like dressing or help with mobility, to more specialised home support and care.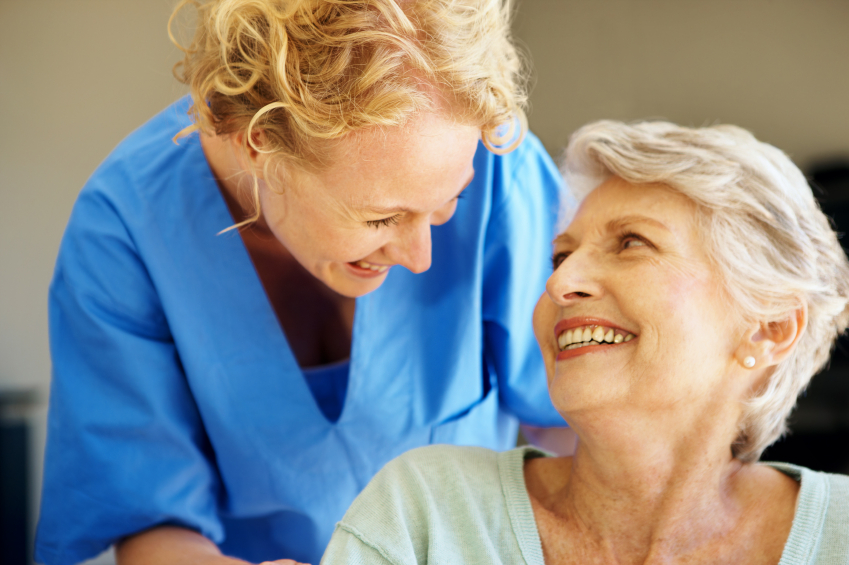 Their aim is to offer complete flexibility and create care plans that are completely bespoke to an individual's needs, whether that's a one off, a short-term or a long-term need.
From a half-an-hour visit for personal care assistance to walking the dog if you were unwell, to full time "live in" care seven days a week or an overnight stay after an operation – you can enjoy peace of mind knowing that – if you need them – you can receive these services directly in your own home at Albany Meadows.
Managing my care
In addition to being able to discuss any care requirements with the Village Manager or visiting Bluebird Care Manager, as a customer you will always be able to contact Bluebird between the hours of 8.00am and 10.30pm (8.30am till 5.00pm for non emergencies) to discuss your care.
Giving you extra peace of mind, you also have the option to connect to their 24 hour helpline. This support line is conveniently accessed from a well-being system discreetly located in your home. It alerts the Village Manager during their normal working hours, or a Bluebird Care "On Call" Manager or the emergency services out of hours – 24 hours a day, seven days a week.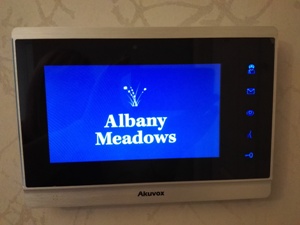 The discreet well-being system found in each home also comes equipped with the latest Smart Intercom Technology which includes providing residents with the ability to video call each other, in addition to ensuring you have access to the well-being support services at Albany Meadows.
Customers can also use Bluebird Care's online Care Planning System, PASS, which allows instant changes and requests to be made to your care plan so you have complete control, and carers can see any changes you have made immediately via an app on their own smart phones and respond accordingly before their next visit.
Living at Albany Meadows will give you so many lifestyle benefits, and with our selected care partner Bluebird Care in place you have that extra peace of mind that if you need to, you can access an extra bit of help, directly in your own home, discreetly and without any fuss.
Get in touch to find out more.