Choosing to buy a beautiful new home at Albany Meadows offers so many benefits to residents and their families.
Home owners will be living in a wonderful setting, enjoying a more relaxed way of life where day-to-day chores are taken care of and new friendships are made with like-minded neighbours.
And loved ones can relax in the comfort of knowing family are living close by in a modern, low maintenance home with direct access to extra care and support in their own home should they ever need it.
WELL-BEING
Flexible care, reassuring support
We want our residents to remain independent in their beautiful new home for as long as possible, and it's reassuring for them, and loved ones, to know that extra help is there if it's ever needed. Each home comes with a built-in level of home support and bespoke care services are also available directly in the home.
FRIENDSHIPS
A community to feel part of
Moving to Albany Meadows you become part of a brand new community. Residents can enjoy the luxurious Albany Lounge, the perfect place to meet neighbours for coffee, enjoy new hobbies and entertain the family when they visit. The Green is the perfect place to enjoy sunny days, fresh air and the relaxing countryside views.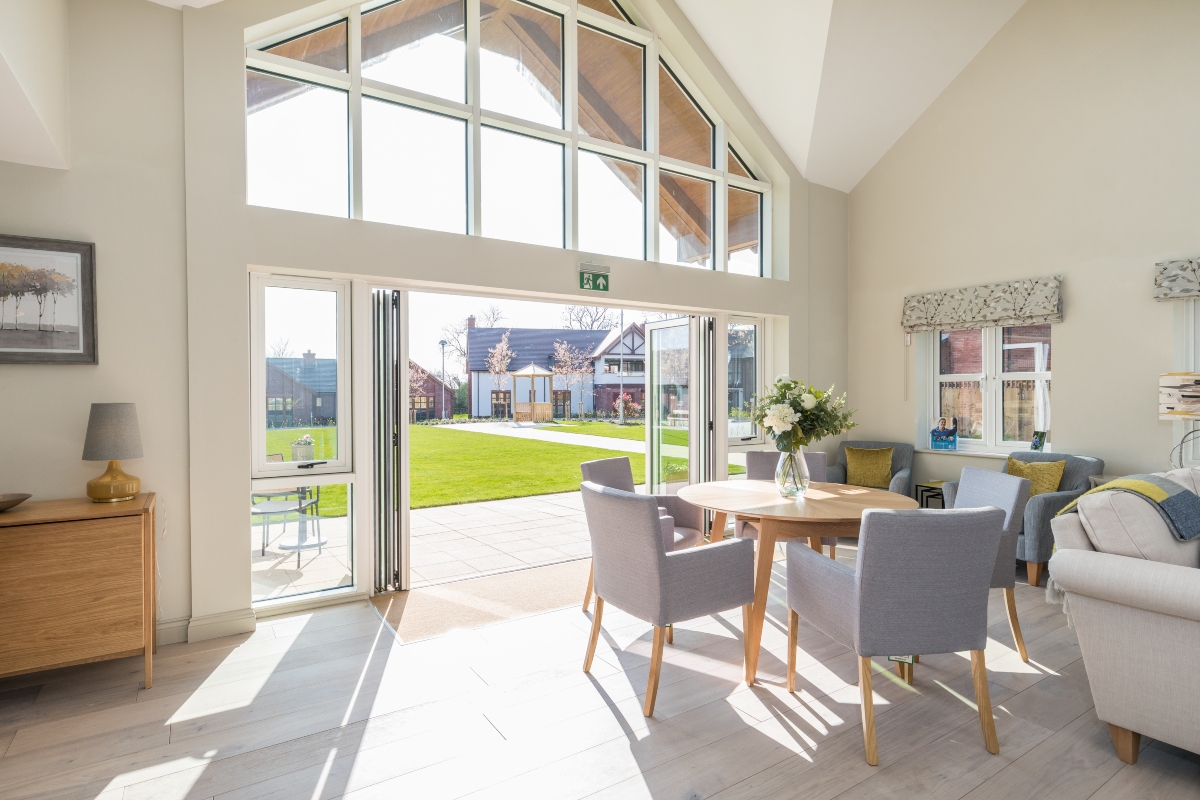 HOMES
Modern low maintenance living
Our beautiful homes have been designed to offer modern, low maintenance living without compromise. There is a choice of bungalows, houses or apartments, all offering a contemporary specification, spacious layouts and at least two bedrooms. Most of the homes also feature a private outside space.
LIFESTYLE
It's time to relax
Moving to a new home at Albany Meadows means that worrying about things like keeping on top of a large garden or expensive property repairs become a thing of the past. Even some day-to-day chores in the home are taken care of and our Village Manager is always a friendly face to help out with day-to-day life.
Included in all of our homes is;
Home support including cleaning
Village Manager on-site
Access to tailored care services
External maintenance taken care of
Access to a 24 hour helpline
Well-being technology in each home
Moving to Albany Meadows will offer a wonderful new lifestyle for residents and peace of mind for loved ones. You can just relax and enjoy spending time together as a family.
Why not visit and take a tour of the development. Bring the family with you and come and see how living at Albany Meadows could benefit you all. Find us.